Louisiana Renaissance Festival 2002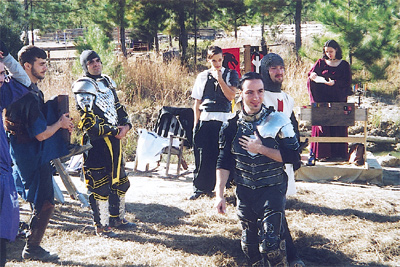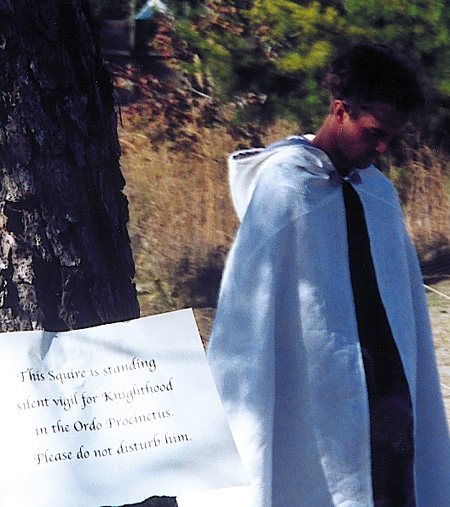 March 2002 -photography by simnine.com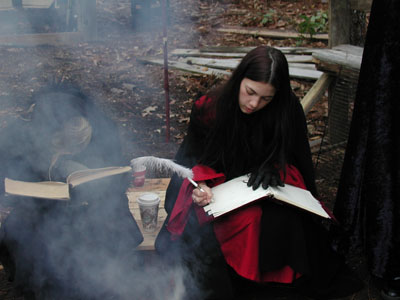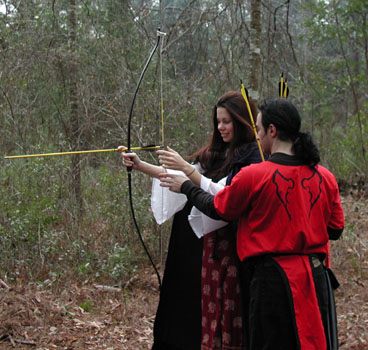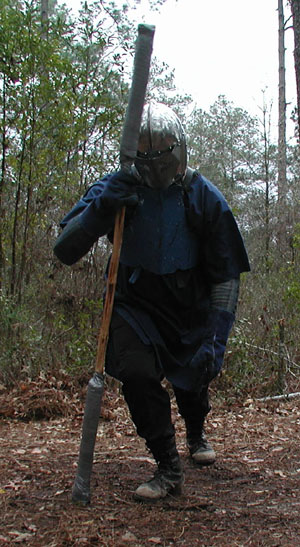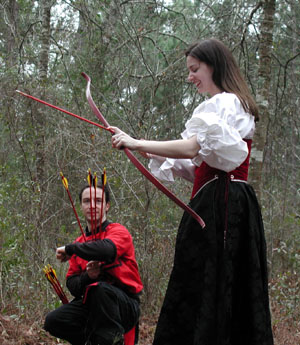 The Vigil of Squire Eric
December 11th 2004
A special day for the brothers of the Ordo. Our first Knighting in two years.
After running a Gauntlet of fights with every willing fighter, Squire Eric is ready for Vigil.
Sir Dallas prepares the Vigil cloak as the Ordo assembles.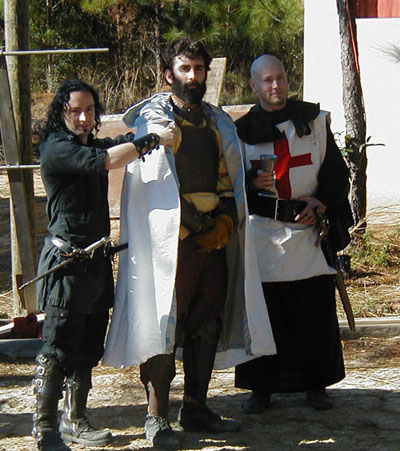 Squire Eric is made ready for his vigil.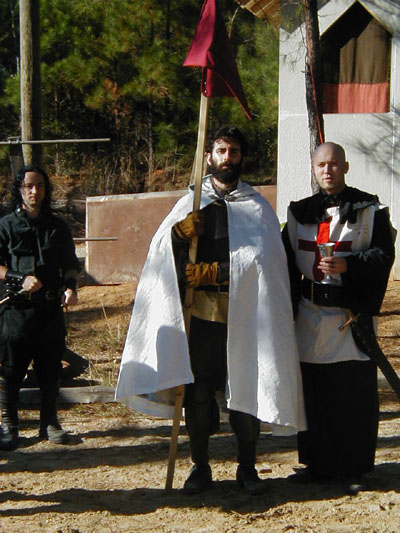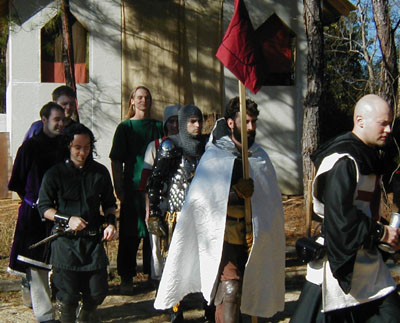 The Ordo fighters escort Squire Eric to the peninsula.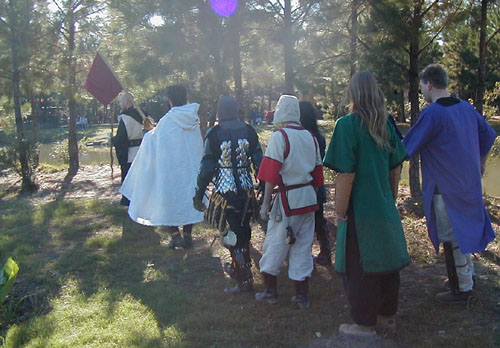 Squire Eric is left to contemplate Knighthood.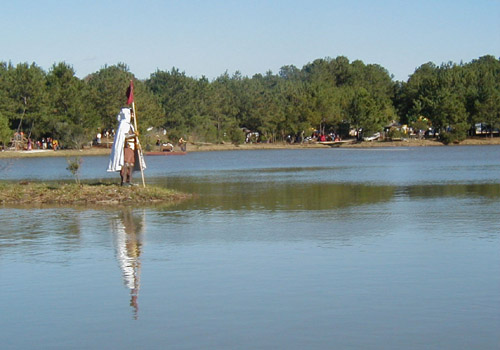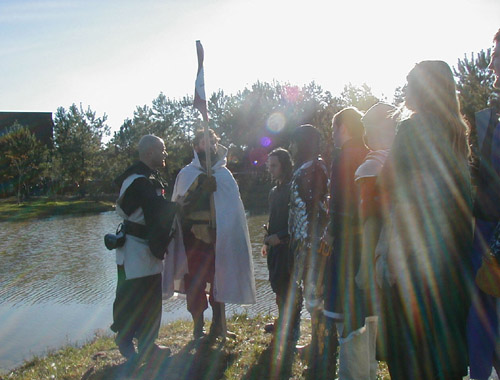 The sun shines down on the completion of the Vigil.
A march is made back to the Ordo encampment where the crowd awaits.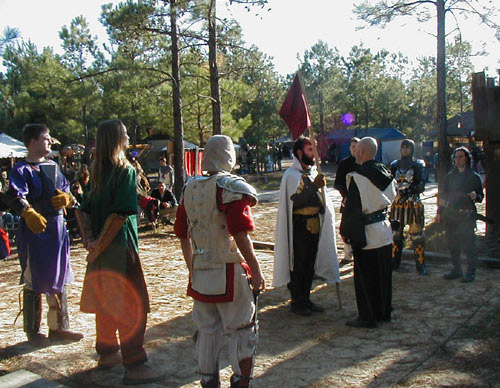 Squire Eric is offered Knighthood.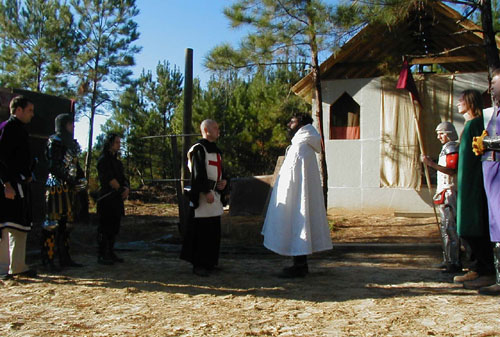 Squire Eric makes a request of the war Council. He wishes to run the gauntlet again, fighting all ordo fighters sequentialy untill he can no longer stand. His Request is granted.